WINNERS SEE BETTER
Whether golf, cycling or snowboarding: the perfect glasses protect the eyes not only from wind and weather, but even lead to better performance when the correct tinted lens with the optimal prescription is chosen. We assemble the appropriate sports glasses according to your requirements. We are specialists in fitting the lenses directly into the frames. This is possible up to +/- 6,0 dpt, with a higher prescription we use a clip-in (up to +/-12,o dpt.).
To the different sports: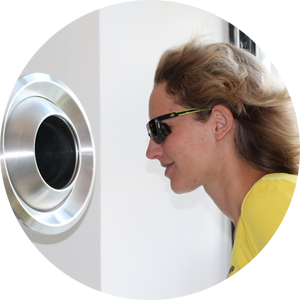 BY THE WAY:
With our wind tunnel you can test whether your new sports glasses are windproof – and also compare them with your old ones.